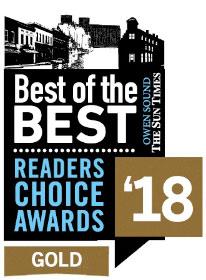 Brian's Maintenance a Commercial Cleaning Service, has been operating successfully for over 20 years in Owen Sound, Ontario.
Our company has been GREEN since the inception in 1999.
We began our business because we saw a need for a cleaning service provider who really cares about the details and always attends to their clients' needs, first.
Our current client list includes Law Offices, Industrial Executive offices, Manufacturing head offices, Health care providers, Public buildings, Radio Stations and franchised eateries. Most of our new business, to date has been obtained by our own clients referral and we are pleased to say the majority of Brian's Maintenance Clients are long term.
Our professional cleaners are long term as well. We believe in caring for our staff, our clients and the quality of work we do. We are on Google Business and Facebook.